Meetings at GroupDC
Between Grobbendonk and Herentals, in the heart of the Kempen, you will find the ideal conference room for your meeting, company event or seminar.
"Welcome to the conference centre of Group De Ceuster."
Conference rooms:
3 units (10,7m x 21,15m)
Capacity 200 people
Screens, audio, internet
Lounge, cloakroom, parking
Event manager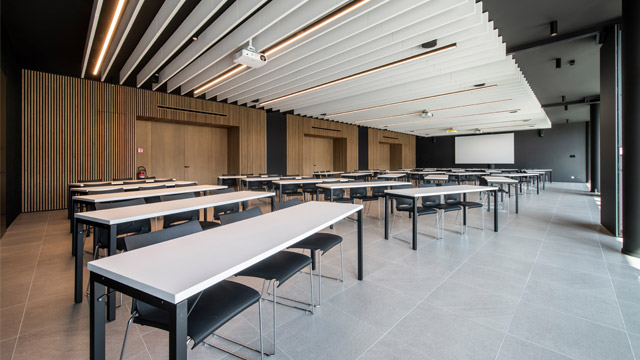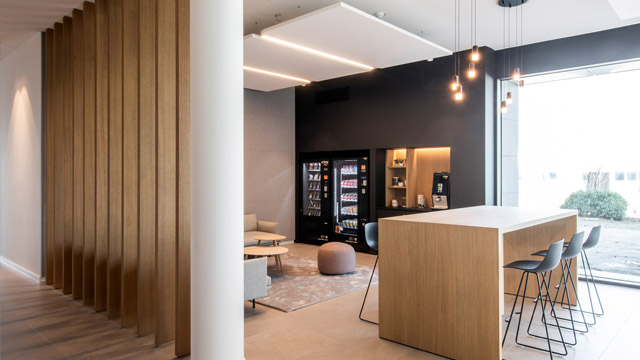 The different units can be used separately or combined, according to the room layout of your choice. They are equipped with extra facilities for presentations and digital communication.
Various formulas with or without catering are possible. According to your own taste and needs, you can opt for hot and cold drinks, a sandwich lunch, a hot meal or just relax and have a chat at the bar. Various room configurations and a fully equipped kitchen are available for receptions and other festivities.
Group De Ceuster extends you a very warm welcome.
For more information:
Wim Meurs
wme@groupdc.be
+3214257355