Group De Ceuster
GroupDC is a family business that was founded by Herman De Ceuster in 1966. Today, the company is run by the second generation, with Tom De Ceuster as CEO.
Mobilising Talent & Technology
Young and very enterprising, Herman De Ceuster, started his first company 'De Ceuster Grondveredeling' (De Ceuster soil remediation) at the age of 20. With a focus on the horticulture sector, De Ceuster concentrated primarily on reviving impoverished soil. Through hard work and efficient organisation, the desired results were quickly achieved and the company began to prosper. Driven by his love of nature and convinced that environmentally friendly solutions are the key to the future, the company quickly expanded and diversified its activities. With the founding of DCM, the company started to produce its own organic fertilisers.
By working closely together with its customers, DCM quickly expanded its range of products, which resulted in a more complete offer for professionals in horticulture and an adapted range for amateur gardeners. DCM thus became the first company in Belgium to offer professional products to the hobby gardener. This way, the company was able to establish itself as the leading supplier in the 1980s. During the same period, 'De Ceuster Grondveredeling' expanded its overall offering to include specialised services for the world of sports, industry and public green spaces.
In the 1990s, the company continued to expand by taking over Intraco, a company active in the distribution of raw materials for animal feed. To further optimise its service, an own production unit, called Belcofeed, was set up at the end of the 1990s, offering added value to the customers in terms of quality control and product traceability. At the same time, flexibility was increased with products that could now be adapted to local climatic conditions, infrastructure and raw material availability. In 2010, 'Poultec' was founded with the aim of offering a complete range of services and equipment to poultry farmers.
In parallel to all these developments, the company also continued its internationalization with the launch of DCM Netherlands in 1993. Takeovers and joint ventures quickly followed, both in France and in Germany. Subsequently, several sales offices were opened in various locations worldwide.
In 2001, the group's research activities were consolidated into 'Scientia Terrae', an independent non-profit research institute. Thanks to its collaboration with various universities worldwide, the institute has left its mark on the development of several innovative biotechnological products.
Between 2009 and 2013, DCM invested in a highly automated and energy-efficient production process that guarantees the traceability of each product, as well as in a second Minigran® production tower and extensive storage capacity to meet the growing market demand. Thanks to these investments, we now have a production capacity of 40,000 tonnes of fertiliser per year.
In 2019, the expansion of the production site was followed by the construction of a new main office, an almost energy-neutral building (AEN), housing all the group's central services. At the beginning of 2020, DCM USA was launched: a new market for organic fertilisers.
GroupDC: a company in full motion where people and nature take centre stage!
This is what our employees say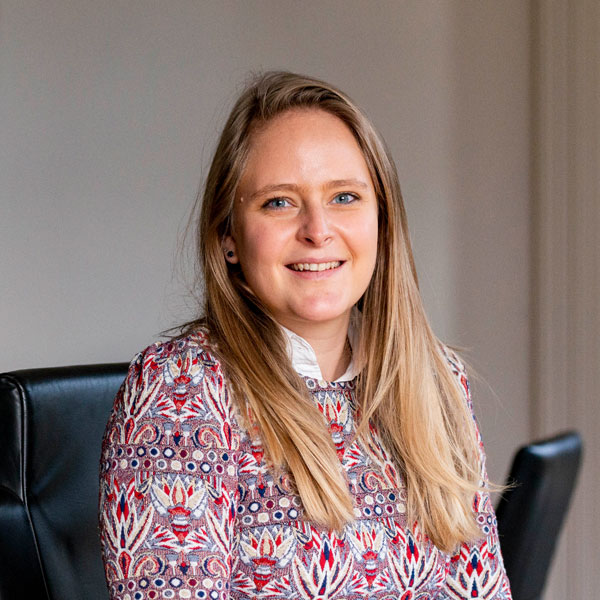 Astrid

Marketing and Sales Administrator Belux at DCM
"Even though we don't all have the same job or expertise, we help each other"
Read more